The Elementary School is for children in 1st – 5th grade and is an incredible stage of learning. The Elementary School provides a dynamic environment that is full of energy, enthusiasm, and creativity. Our highly regarded teaching staff's ability and dedication create a festive, safe, and happy atmosphere where children are encouraged to be independent, creative, and have a growth mindset.
We are a learning-focused school, and during the elementary years, students go through an exciting journey of inquiring and discovering how the world around them works. Each day is an opportunity to extend the knowledge and skills and deepen the understanding as they make connections and develop a theme from different perspectives. Students are active participants of their learning, reflecting, continually getting better, and inevitably experience amazing learning.
Our belief and commitment are learners' holistic development at their maximum potential through enjoyable, stimulating, and rigorous academic, personal, and international learning that prepares students to be cultured, ethical, compassionate, knowledgeable, happy, and globally competent citizens.
Classes are taught in English and Spanish, with 80% of teaching done in English to build a truly bilingual child's foundation. In addition to the dedicated teacher, each class has specialist teachers in Music, Art, Philosophy, French, PE, and Spanish. In 5th Grade, students have specialist teachers in all subjects to prepare them for middle school.
The strong catholic heritage and values of St Jude have underpinned both our student's welfare program and the way we support children with additional needs. Besides, students in 4th grade will have a different class to help families prepare their children for their First Communion.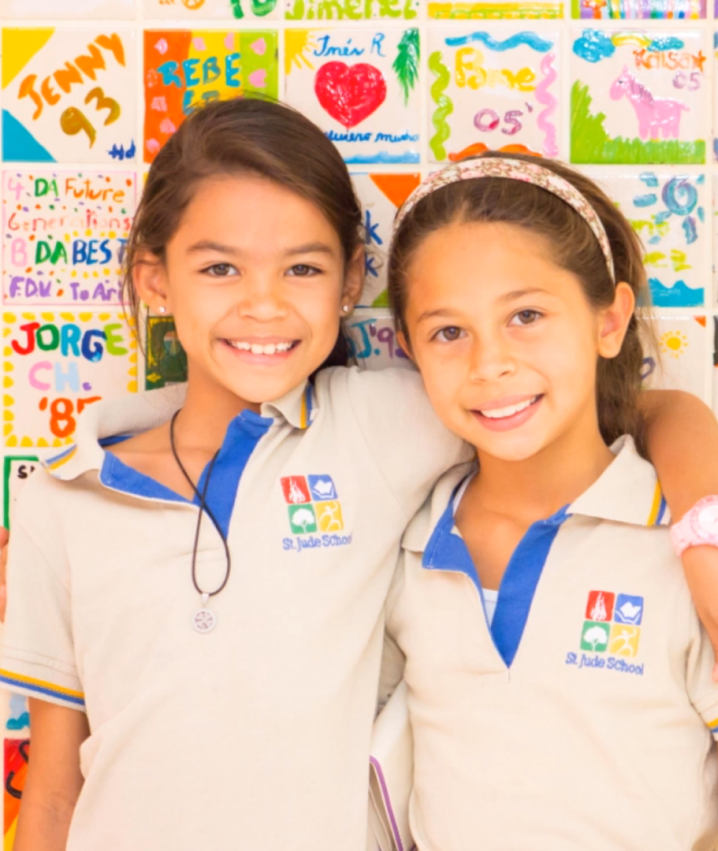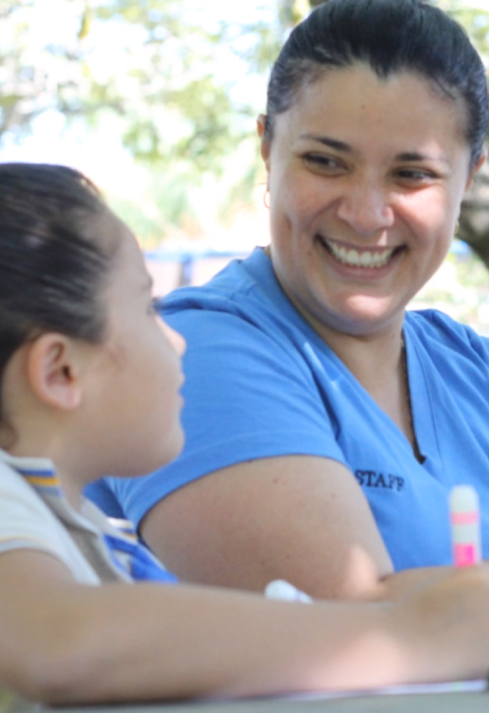 INTERNATIONAL PRIMARY CURRICULUM (IPC)

The IPC is an exciting, thematic, and globally relevant curriculum for children in Elementary School.
The IPC is a philosophy, process, and pedagogy that delivers a broader and rigorous learning experience for our students. The IPC extends knowledge, skills, and understanding, develops personal attributes, and supports an international perspective in a way that responds to new and revised ideas about learning.

Units of work are based on exciting themes that keep children motivated by learning Science, Geography, History, Music, Art, and more. It also allows children to make purposeful links and connections throughout their learning and to see how their subject learning is related to the world they live in.

The Learning Goals are the foundation on which the IPC is built. They define what children are expected to know, what they should be able to do, and their understanding of their academic, personal, and international learning. At St Jude, we assess each year to ensure parents are aware of their children's progress against these learning goals.
The curriculum also encourages and develops independent thinkers based on eight attributes that will help them succeed in a future life: adaptable, communicative, collaborative, empathetic, ethical, resilient, respectful, and thinker. It helps young children begin the move towards an increasingly sophisticated national, international, and intercultural perspective and develop a sense of 'international mindedness ́Children become committed, happy life-long learners, as they are involved in the whole process of learning and assessment.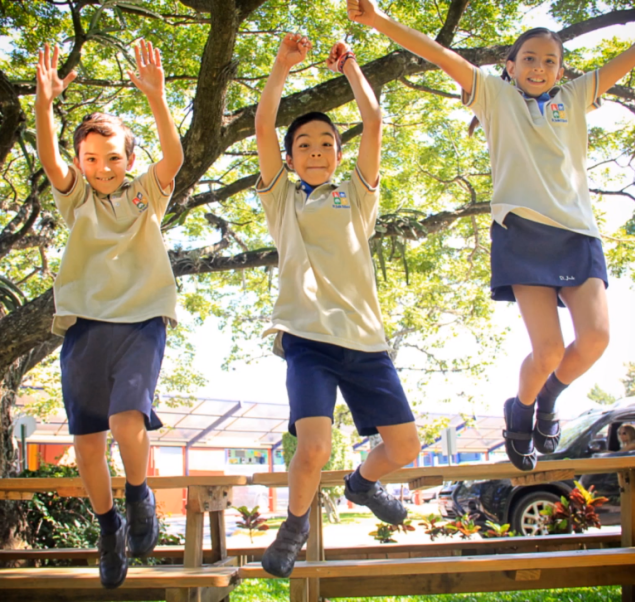 Learn all the essentials of playing this beautiful instrument through interactive lessons that will allow you to become a piano expert.
Learn how to play the Ukulele with basic chords, rhythmics and famous songs naturally, quickly and very fun.
This complete violin course takes you from solid foundations to being able to play melodies with the best sound and the best technique. Learn and master the correct sheet music reading, tuning and posture so that you take care of your body and enjoy every moment of learning this beautiful instrument.
With your singing lessons you will achieve the expressiveness and interpretive quality that you have always dreamed of.
STEAM virtual classes to build projects; robotics using programs like Tynker, Scratch, Code Spark, Code Monkey
Our after-School service is oriented towards the day care modality, supporting our students to continue their work and accompany them to develop extracurricular activities within the institution.
Our students break all the schemes, in this course they will learn about the development of new businesses, as well as marketing, finance, advertising and other tools to develop their entrepreneurship.
The sol-fa classes in our school are dynamic and enjoyable, ideal for easily learning.
From biology, chemistry, physics and natural history, you'll discover incredible secrets, astonishing theories and explore crazy experiments in our course.
We are dedicated to teaching the general care of pets, creating awareness, learning and sensitivity towards animals, focusing on education at an early age.
ACOUSTIC AND ELECTRIC GUITAR
With our acoustic and electric guitar courses, classes for various styles and levels, you're confident you'll progress at your own pace. You'll have an overall breakthrough thanks to structured classes, professional teachers, tools, scores and playbacks.
Learn different techniques and graphic styles to create humorous caricature, under the mentoring of an experienced cartoonist.
We are dedicated to teaching the general care of pets, creating awareness, learning and sensitivity towards animals, focusing on education at an early age.
Learn the experience of modeling, contact with mud and creating beautiful shapes with our own hands; and know the different techniques of sculpture and contribution to the art history of the main sculptors.
4 virtual classes per seminar on the Business Kids platform. - I'm a Chef - Finance for children - I understand the economy - My photography business - Spelling and writing for entrepreneurs - Be a successful Blogger
Our café stands out for its gourmet menu, it is in charge of the former Chef of the Marriot hotel, in it your children can taste different culinary options, our dishes are designed with the support of nutrition professionals to offer a balanced and healthy diet to our community. This service gives them the ability to have control over the food their children eat and apply the restrictions they deem necessary for their children's health. At the same time this service offers you the possibility for parents to cancel those consumed day by day or shit an account that they can cancel at the end of the month.
The institution has a risk policy through Pan-American Life Insurance of Costa Rica, S.A. to cover our students in case of any eventuality. Within the facilities we offer a plant nurse that is available at all times to attend unforeseen events safely, quickly and effectively.
We have a shuttle service around the GAM, these rates vary depending on the different routes.
We can provide you with more information about our programs
and international education.