Children spend every minute of their lives, learning. From using the crayon and scissors to using blocks to create amazing structures, to reading and socializing, all the experiences we provide are focused on having happy, creative and eager learners.
At St. Jude, children learn commitment and respect for others. We provide a place where our students gain a sense of self, explore, play with their friends, and build confidence. Children discover that they can be independent and that they can do things for themselves. As a school we provide children with a great opportunity to realize their entire potential, skills, an talents.
We focus on language, literacy and motor skills, math through a variety of activities and projects. At St Jude, it is essential to work on problem-solving skills and help children expand their knowledge and increase their vocabulary. We give them the opportunity to learn wonderful things through various activities and learning experiences.
Through hands-on activities and above all, play, children experience what is around them. They use their senses and their imagination to open a world of wonder every day.
Activities may be either teacher-directed or student-initiated. Each class has a certified teacher and a teacher assistant. Music, French, physical education, Spanish and dance are part of our everyday lives and we have specialist teachers that provide amazing learning to all our levels.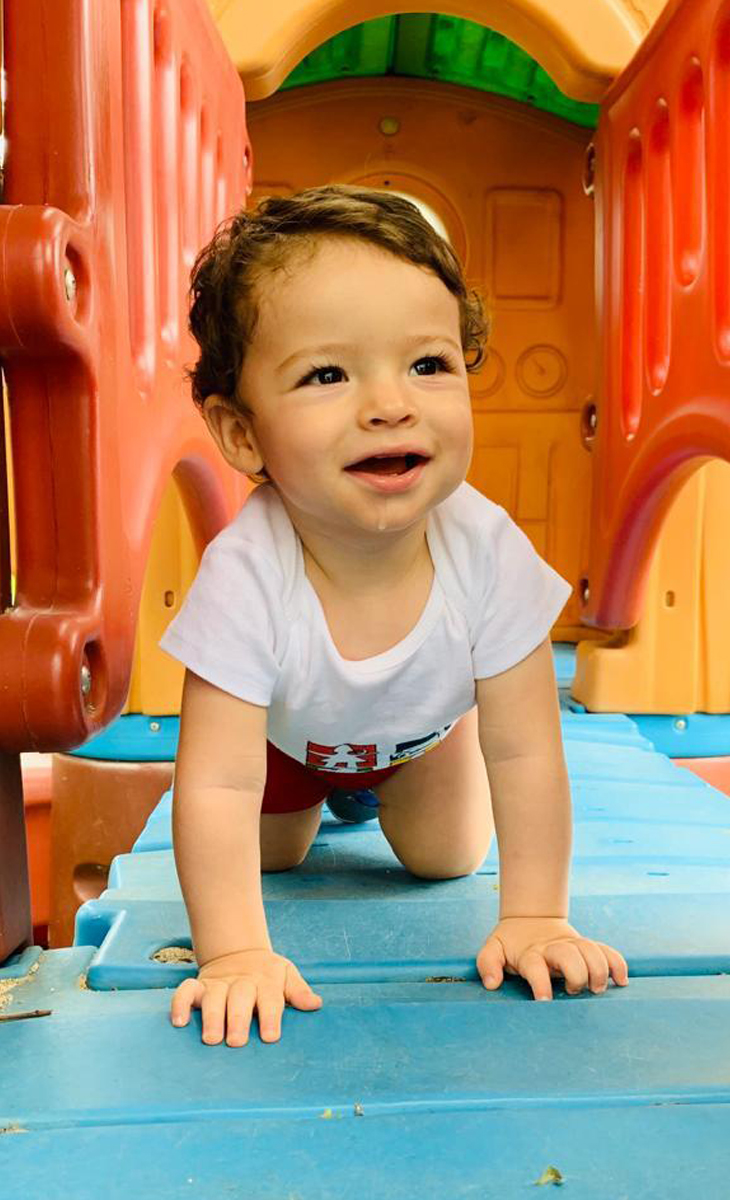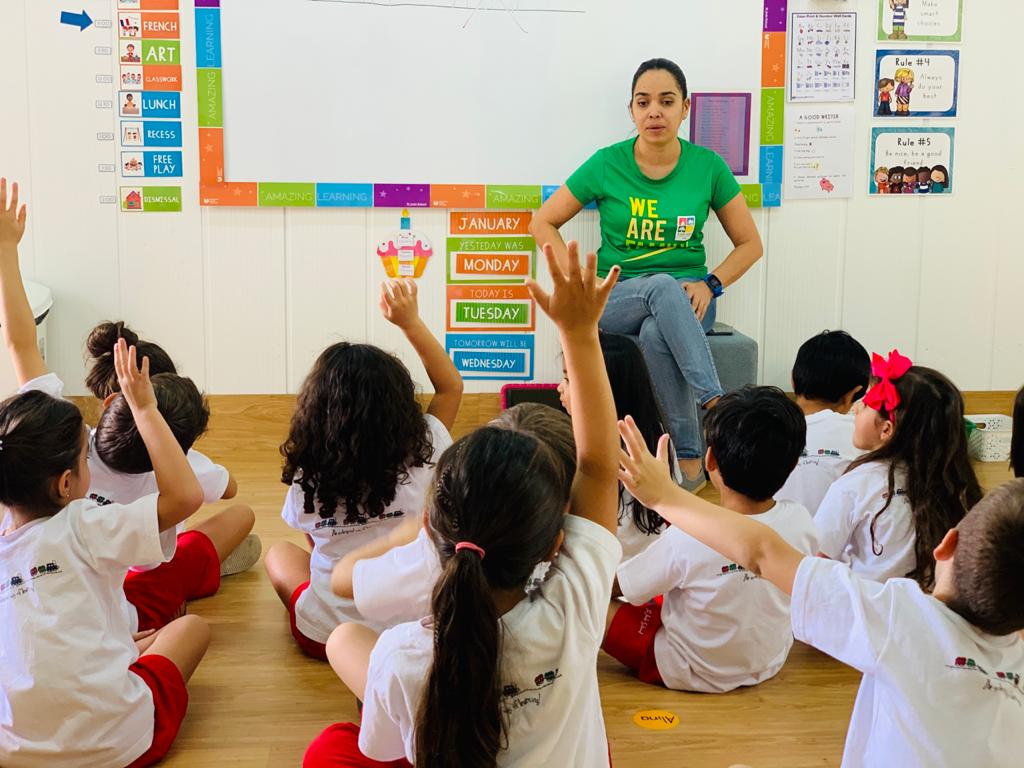 INTERNATIONAL EARLY YEARS CURRICULUM

At St Jude, we use the International Early Years Curriculum (IEYC) as the basis for our teaching and learning.
The earliest years of learning are essential; therefore, children should be supported to learn and develop at their own unique pace. It happens by developing learning units that are thematically based and designed to last for several weeks. The IEYC units do not focus on just one or two subjects; all of them incorporate the four Learning Strands to connect children's learning.
The IEYC encourages engagement and enjoyment in high-quality learning experiences that support and extend learning and development.
In this curriculum, play is an essential aspect of all children's learning and development. And that learning happens when developmentally appropriate, teacher-scaffolded, and child-initiated experiences harness children's natural curiosity in an enabling environment.
Children are also a part of independent and interdependent learning experiences that create a context for personal development and are the foundation of international mindedness.
Learning happens when knowledge and skills development lead to an increasing sense of understanding when children are provided with opportunities to explore and express their ideas in multiple ways in the early years.
To be a learning-focused curriculum is also to be a curriculum focused on an assessment that improves learning. Improving learning is central to the IEYC, with the curriculum designed around this. The IEYC outcomes are linked to IPC rubrics, so that transition to primary school is smooth.
This curriculum basis is that learning should be motivating, engaging, and fun, opening up a world of wonder for children where personal interests can flourish. It also creates a child-centered approach that allows children to have their ideas—providing a holistic approach to learning and development. The IEYC has been designed to help teachers help children learn effectively and with enjoyment.
We have a shuttle service around the GAM, these rates vary depending on the different routes.
Football class for students to learn skills needed in this sport.
Our after-School service is oriented towards the day care modality, supporting our students to continue their work and accompany them to develop extracurricular activities within the institution.
This is a creative and relaxing space that combines theory and practice, so that students can learn abilities and techniques to make sculptures using different materials as clay, dough, cardboard, and mache paper.
It is a space where students learn about animal welfare in a positive and entertaining way, developing values and skills to form students as "Mini Vets". In classes we include a wide group of animals so that students can learn how these animals must live adequately, besides interacting with them which makes the classes a lot more fun.
The institution has a risk policy through Pan-American Life Insurance of Costa Rica, S.A. to cover our students in case of any eventuality. Within the facilities we offer a plant nurse that is available at all times to attend unforeseen events safely, quickly and effectively.
Artistic expression club to develop the creativity and abilities to create and build using different materials. Students learn the basis of design to create individual and artistical projects, always thinking about the environment. They will make shoes, woven, luminaires, notepads, painting on clothes, bracelets and necklaces, and artistic installations.
These are classes of basic sewing, clothes re-making, embroidery, crochet, macramé, bracelets and more. This will stimulate important motor skills in the students.
This cartoon club is developed over the practice of different aspects of humor drawing, based on the theorical topics of drawing. The learning process involves an active participation of the student and teacher.
Professional pencil drawing with classical techniques of structural drawing, grid use, proportion and perspective, exercises of the Bargue-Gérôme method and other methods of perception and visual representation. Students will learn different ways for shading and coloring, then move on to the technique of painting with acrylic on canvas, while learning about color theory and application in artworks.
Pastry club where students will have fun while learning to make delicious deserts and sweets such as cookies, cupcakes, cake pops, gummies, chocolates, donuts, and much more.
This is an educational program that teaches entrepreneur skills through games so they can learn to reach their goals. It reinforces self-esteem, confidence, and it develops social skills to influence others in a positive way and promote their growing.
Entertaining club where students learn a way of artistic communication. It is a very beneficial activity for kids, which allows them to learn about their own bodies, helping them to discover their movement abilities, while directing their creative and energetic potential.
This class is a combination of yoga and mindfulness, where kids will learn new postures that will help them to strengthen their muscles and acquire flexibility, and they learn all this through games. Besides that, the kids will learn relaxation techniques and breathing exercises. Learning yoga can help kids to concentrate, deal with anxiety, it stimulates creativity and improves self-esteem.
These classes are real dancing parties, full of energy and choreographies prepared specially for kids. We mix choreographies with games and activities that are always new and different. This club helps kids to improve their bodily expressions, to gain flexibility, and strengthen their muscles and bones. It also develops team work, respect, confidence, and self-esteem.
Our café stands out for its gourmet menu, it is in charge of the former Chef of the Marriot hotel, in it your children can taste different culinary options, our dishes are designed with the support of nutrition professionals to offer a balanced and healthy diet to our community. This service gives them the ability to have control over the food their children eat and apply the restrictions they deem necessary for their children's health. At the same time this service offers you the possibility for parents to cancel those consumed day by day or shit an account that they can cancel at the end of the month.
We can provide you with more information about our programs
and international education.