Welcome
HE WHO STUDIES DOES NOT WASTE HIS TIME
(A local proverb)

Welcome to St. Jude School, the international school that encourages amazing learning through educating both mind and heart!
St. Jude School has supported society with qualified professionals with a clear social commitment for nearly 60 years through high quality, fully authorized international education, culminating in the International Baccalaureate's Diploma Program (IB DP), the premier of high school qualifications. As a UNESCO partner school, our priority is to educate students who respect individual differences, beliefs, and other cultures, but who have particular respect for national identity and people's dignity. The wide-ranging and rigorous program, focusing on high expectations, thinking critically, effort, and 21st-century skills, prepares students to enter university successfully, no matter where in the world they wish to go.
St Jude School is well-known for the ability, commitment, and care of its teaching and administration staff, which ensures that students are individually known and supported. The staff looks for ways to identify our students' talents to help them fulfill their goals and dreams.
Outside of the classroom, St Jude School offers your children a wide range of opportunities through its extensive co-curricular program. It includes support for the significant Catholic sacraments of First Communion and Catechism, after-school activities, music, sport, community service, Model United Nations, and student leadership, all of which help build a well-balanced, confident student with an array of professional and personal skills.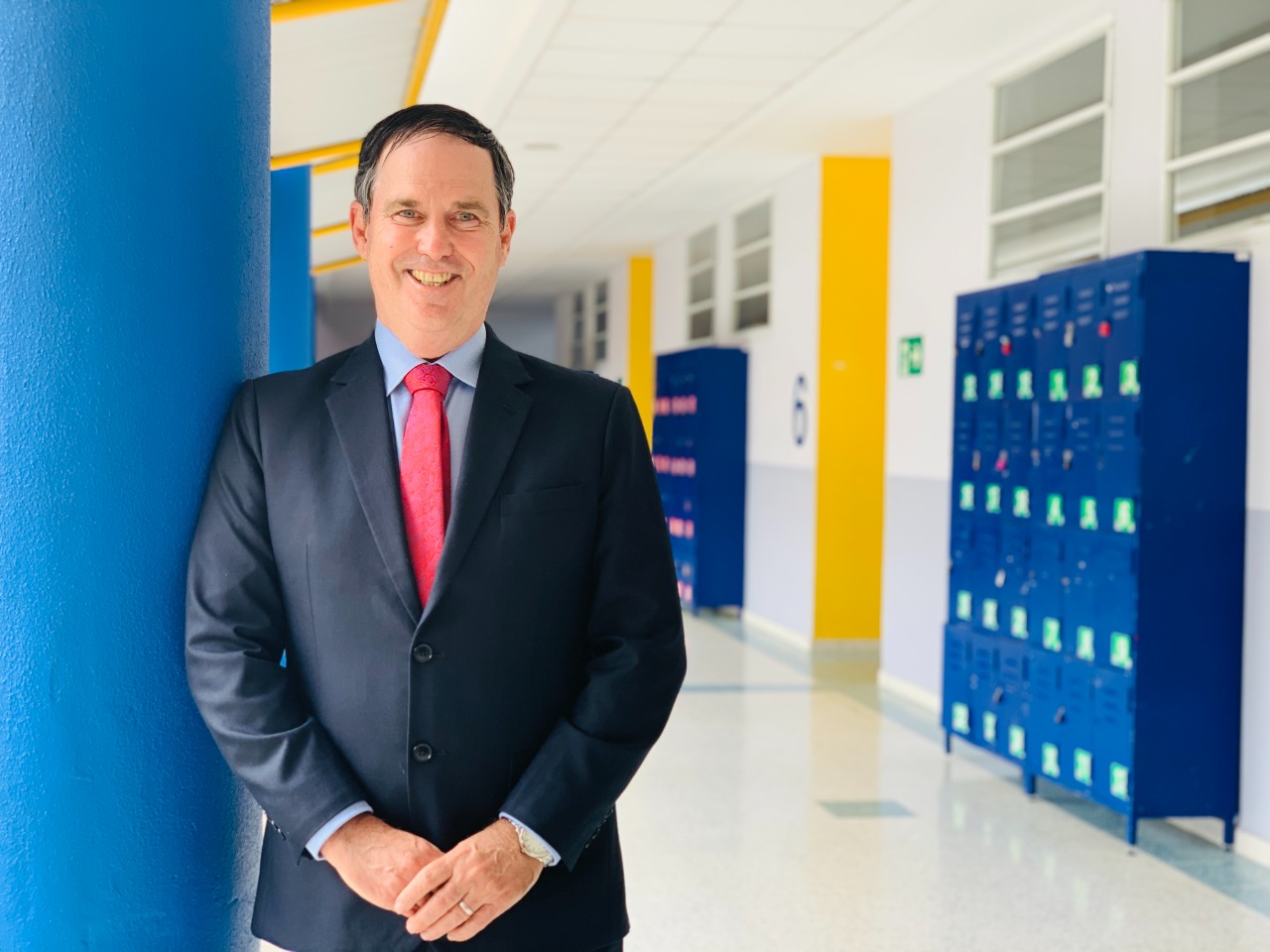 As parents, to choose a school is one of the most important decisions we make for our children. We want our children to be safe, happy, and learning at school. When you become part of the St Jude family, you chose a genuinely committed school to provide your children with the Catholic values, skills, and abilities needed to become good people and successful, productive leaders and citizens in society.
I invite you to visit our website to learn more about the programs and activities we offer. The staff and I staff look forward to meeting you and welcoming you to St Jude School.
Dr. Roderick Crouch
ISP Global Head and Interim School Director
We can provide you with more information about our programs
and international education.