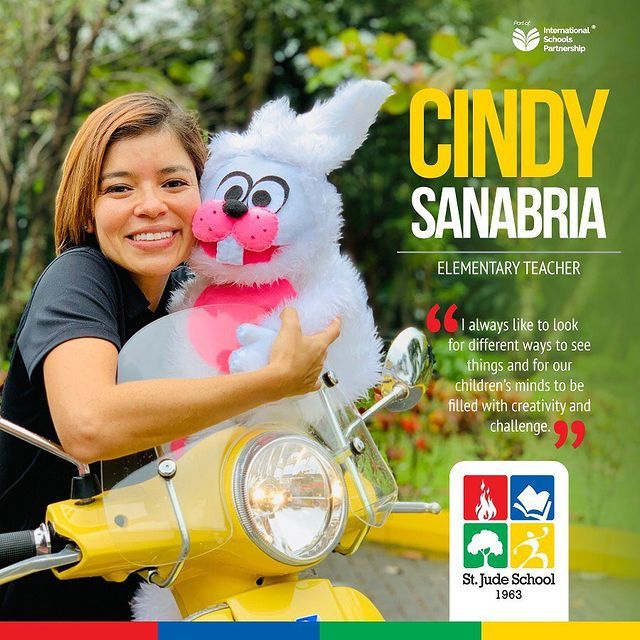 Students to me represent the joy of life, the hope that the world can be a better place and inspiration to continue working for them. They are the center of my profession.
Together with them I hope to enjoy and have fun every day of the learning process, I hope to make us better people and that our learning will be long lasting.
An amazing teacher is hard to find and impossible to forget
Today we want to introduce you to our amazing teacher Cindy Sanabria, who beyond teaching content, manages to transmit unique learning experiences to her students.
Cindy has a degree in Elementary Education from the Universidad de Costa Rica. She has worked in several educational institutions in the country. As well as in the Education section of the Museum of the University of Costa Rica, where she worked in free courses and camps with children and older adults.
Her teaching method is based on the ability to generate surprise in her students when she is transmitting knowledge, achieving impact and inspiring her students in a very creative and innovative way. For 9 years she has practiced this noble profession. She has taken many courses in theater and art and has allowed her to bring this passion to the classrooms and mix it with the Spanish and social studies classes.
Salomon the rabbit of the picture is one of the characters used in her wonderful classes to fill them with magic and a lot of surprises.
"I always like to look for different ways to see things and for our children's minds to be filled with creativity and challenge.